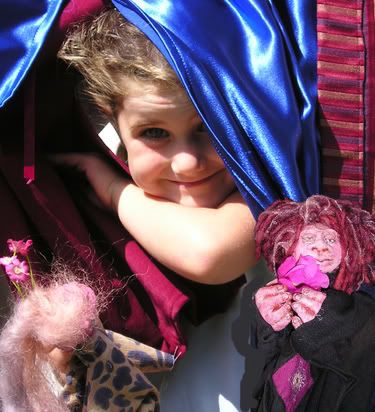 I just received a most wonderful question, do I know of any good online sources as well as books that give puppet making ideas and techniques to teachers.  I do love puppet making questions! If you are just starting to look around at Puppet Making, you are in for a treat.
I would start here:
Click here.
You can find almost anything you want on these pages, so many links that you could get lost except that they tend to categorize everything so well.
Puppeteers of America is also an amazing place to start.
Click here.
And their Links page is priceless.
Click here.
And of course there's Bread & Puppets. I am so in love with these guys!
Click here.
They have a downloadable catalogue, and towards the end of the catalogue there are puppet making instruction booklets for sale, cheap.