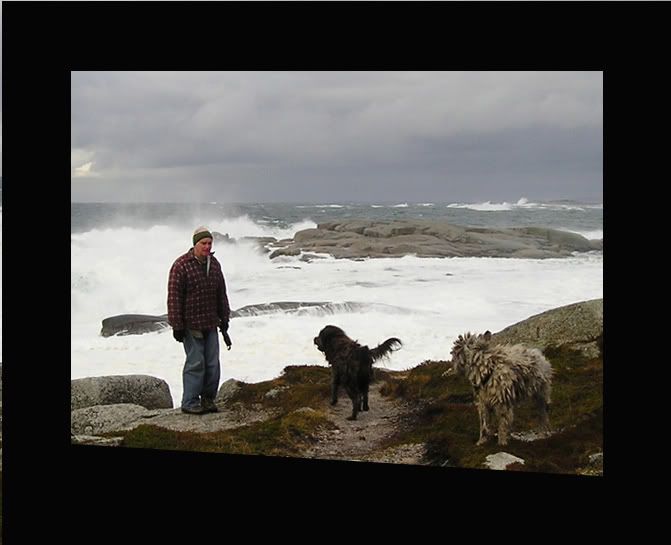 Cold, stormy Atlantic in November with Edward, Prospero, and now Bruzzi.
Walking the dogs has been a wet, cold, dreary activity these last few days. Coming inside to the warmth of the wood stove, I find I'm drawn to collecting quotes that made me want to say YES to things.
"You must not for one instant give up the effort to build new lives for yourselves. Creativity means to push open the heavy, groaning doorway to life. This is not an easy struggle. Indeed, it may be the most difficult task in the world, for opening the door to your own life is, in the end, more difficult than opening the doors to the mysteries of the universe." Daisaku Ikeda, Buddhist thinker, author and educator
Yes, open the door to our own lives.
"The creation of something new is not accomplished by the intellect but by the play instinct acting from inner necessity. The creative mind plays with the objects it loves." Carl Jung
Yes, let the creative mind play!
"Courage does not mean lack of fear, for only the foolish are fearless; it means doing things in spite of your fear. Confront those fears, take risks for what you believe, for it is only then you will find what you are capable of; you will discover that if your intentions are good, the worst your opponents can do to you is really not that bad. Go out and make a difference in this world." Kofi Annan, Secretary General, United Nations
Yes, have courage!
And then I found these two quotes which made me sit right up straight.
"The only people that we cannot reach, are those people we refuse to touch." Hasan Davis
"Art is not a part of life, it is not an addition to life, it is the essence of those pieces of us that make us fulfilled. That give us hope. That give us dreams and provide the world a view very different than what it would have been without us." Hasan Davis; artist, attorney, and activist.
Who is Hasan Davis, and how can an attorney know so much about art and dreams? So I look for Hasan Davis and I find he knows everything about dreams, art and inspiration.
Diagnosed Learning Disabled/Attention Deficit Hyperactive Disorder at an early age, arrested at 11 and expelled from alternative school at 18, Hasan earned his G.E.D. from the state of Georgia Department of Education.
From there he went on to Berea College.  After being expelled from Berea twice, Hasan returned to receive his B.A in Oral Communications.  The year he graduated Hasan was elected President of the student body, homecoming king, and was the recipient of the Navy V-12 Award for his active role in all areas of student campus life. While at Berea Hasan  made  a name for himself in the theater department and on the forensics team.  After Berea Hasan decided that with his learning difficulties and history of educational challenges he should go to Law School.  After three and a half years Hasan received his Juris Doctor from the University of Kentucky.
Recently, Hasan was appointed to the Federal Juvenile Justice Advisory Committee, in 2004 he was elected Vice-Chairman of the JJAC.  Hasan has served as the  Chairman of  the Kentucky Juvenile Justice Advisory Board since 1999, and is Past Vice-President and a founding board member of the Boys and Girls Club of Madison County.  In 2001 Hasan was selected as a Rockefeller Foundation Next Generation Leadership(NGL) Fellow. In 2002 He was hired as Consulting Co-Manager of the Next Generation Leadership Program.
Artistically, Hasan has been recognized as an educator and performer.  he uses his work to create an experiential environment for new learning and appreciation to take place.
(This material is from
www.hasandavis.com/Hasan.html
)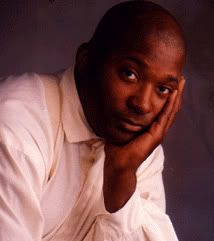 "Broadly, I guess I talk about self-actualization, about getting from where you are to where you want to be." Hasan Davis
So we can open doors to get to out dreams. In fact we should open those doors and live as creatively, artistically, and splendidly as we possibly can.
Thank you Hasan!