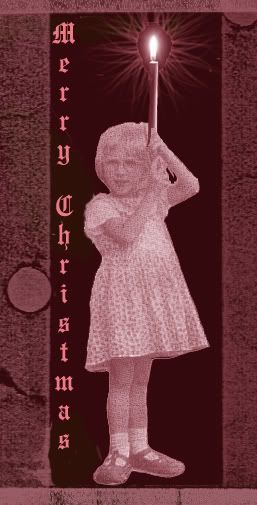 I believe that Dickens' "A Christmas Carol" is one of my favorite pieces of literature, and what ever faith we may practice in this life, I believe that there's truth in this story, perhaps more now than ever, during these dark times. It's a very generous, warm story. Here's Fred's monologue to his Uncle Scrooge:
"There are many things from which I might have derived good, by which I have not profited, I dare say," returned the nephew.  "Christmas among the rest.  But I am sure I have always thought of Christmas time, when it has come round -- apart from the veneration due to its sacred name and origin, if anything belonging to it can be apart from that -- as a good time: a kind, forgiving, charitable, pleasant time: the only time I know of, in the long calendar of the year, when men and women seem by one consent to open their shut-up hearts freely, and to think of people below them as if they really were fellow-passengers to the grave, and not another race of creatures bound on other journeys.  And therefore, uncle, though it has never put a scrap of gold or silver in my pocket, I believe that it has done me good, and will do me good; and I say, God bless it!"
From Charles Dickens'
A CHRISTMAS CAROL.
(If you click on this link, you will find a complete version. A gift for you.)
Here are some more gifts. Keri Smith has a pdf file of a Christmas Tree to cut out and decorate. Very clever. Look for it in her blog,
Dec. 2.
Click on the Portable Tree image. Print out, cut out and glue or tape together.
And one more gift that if as full of gifts and ideas as Scrooge's open heart after the ghosts visitations. If you are way tired of advertising and consumerism during this season, or if you live on a starving artist's budget, or you just want to find new ways to give gifts and celebrate the season, then this is for you. Go immediately to
buynothingchristmas.org
and have fun.
And finally here's my Altered Victorian Christmas Card, having totally submerged myself in the world of Dickens for weeks. Best wishes from Prospect, Nova Scotia. Merry Christmas, and God Bless Us, Everyone!