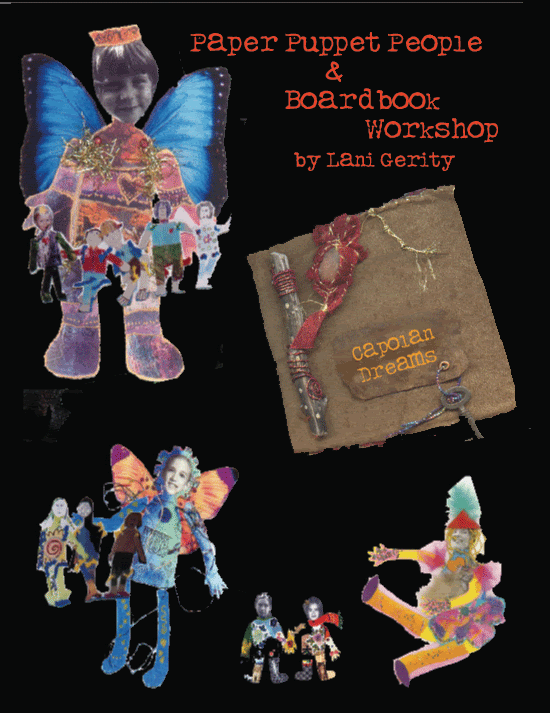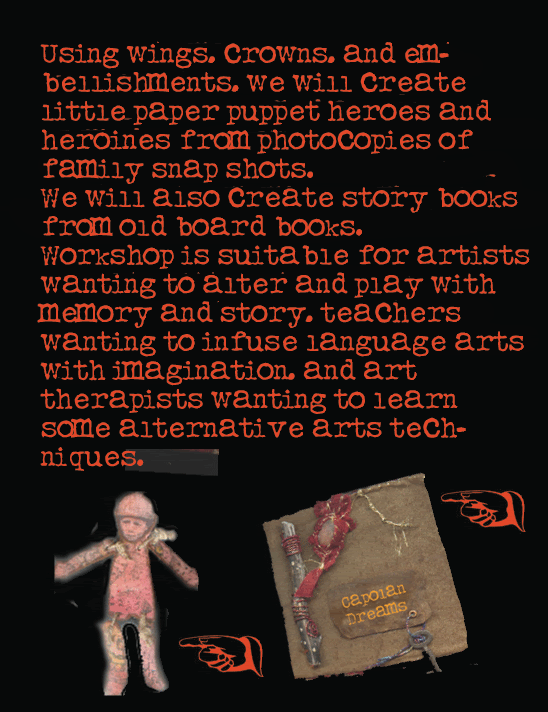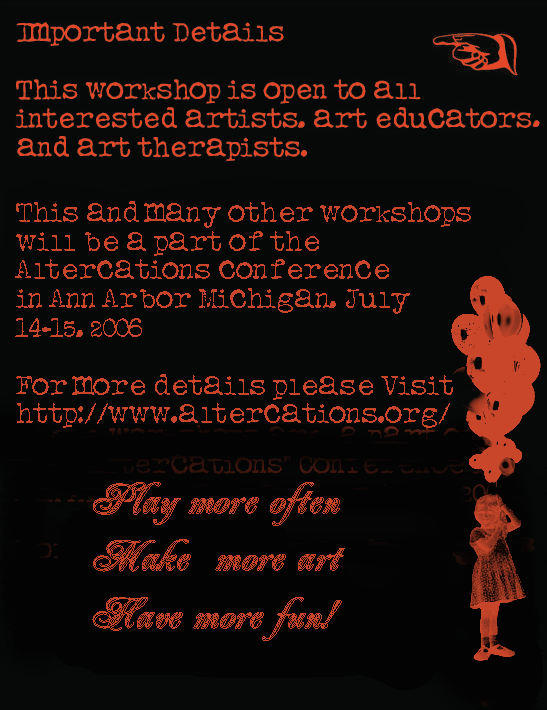 Getting this workshop ready for an
Altered Arts Conference
in Ann Arbor, Midhigan, this summer.
The idea behind the workshop is to re-animate childhood memories and even recreate them in some cases, using photocopies of snapshots of friends and family and creating paper puppet people, giving them all kinds of marvelous and splendid embellishments like wings, jewels, & crowns. And if that isn't enough fun in itself, we will also be creating little story books for our paper puppet people, out of old kids' board books.
This sounds like so much fun, I wish I could sign up!