Over the holidays, I acquired an incredible sore throat and cough that left me wanting to do very little except play with art materials, photoshop, and memories of world travel from once upon a time.
So here's a series of altered postcards from places I have been. The first is Japan. Spot the foreign intruder?
Egypt! Got to love those grumpy camels.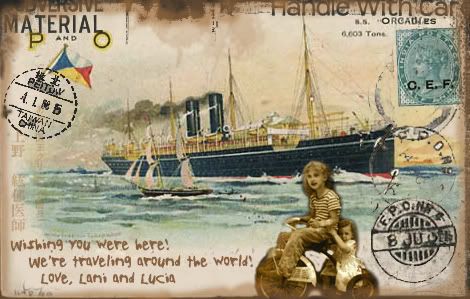 Our favorite mode of travel, the P&O lines. And when that wasn't available, a tricycle would do.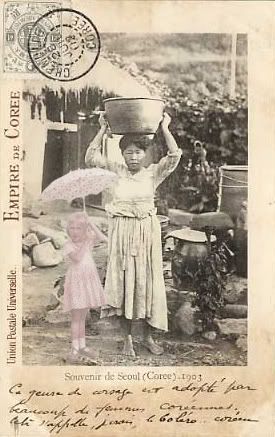 Korea.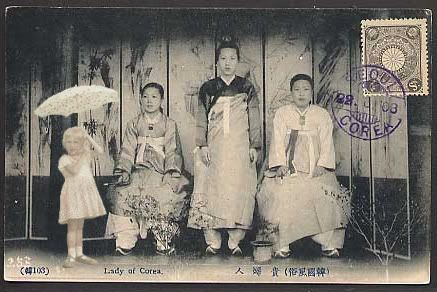 Another Korean Postcard.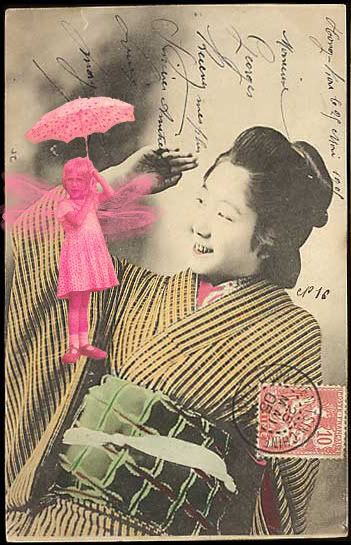 This one was fun, an old Japanese Postcard.
OK, this isn't a postcard, but I liked their umbrellas. It's one of Dodgeson's photo's of Alice Liddell and her sister. This may count for travel as I spent a lot of time with Alice in Wonderland and Through the Looking Glass.
Maybe I'll post art journal pages later!
Happy 2006!!!