Playing with "Fruits" image by Shoichi Aoki from my morning pages.
"I am for those tine invisible loving humamn forces that work from individual to individual..." -William James
Create Heart Treasure Every Day.
Some Journaling questions.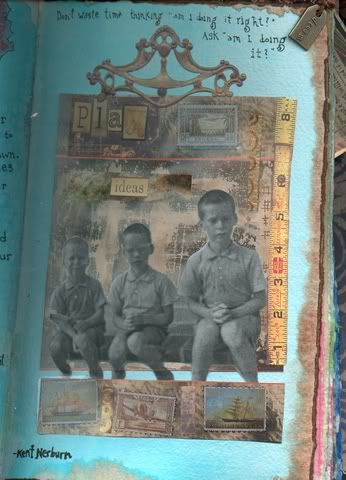 Don't ask "am I doing it right" but rather "am I doing it?"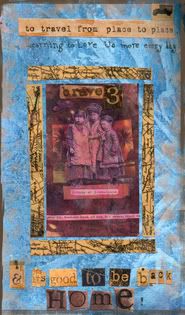 It's good to be going home.
"Fear less, cherish more; eat less, chew more; whine less, breathe more; talk less, listen more; hate less, love more; and all good things are yours." (Swedish Proverb)
Inspired by Danny Gregory's new book, The Creative License: Giving Yourself Permission to Be the Artist Your Truly Are (which you can read about
here.
) and his yahoo group ( a very lively group, whew) I've been working in my own little art journals, one that came back to me after a wild trip all over the continent, and one that's just my regular "morning pages". Examples of both seen above.
For some beautiful journals and book bindings, check out
this blog.
For some inspiring results of a mail art "contest"see:
Danny Gregory's website.