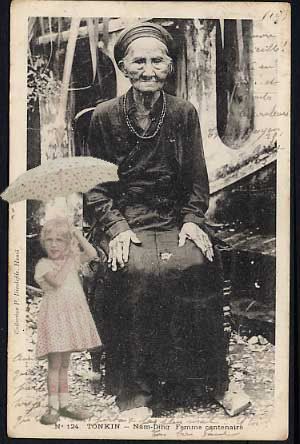 Still playing with old postcards and photoshop... Will I ever get tired of this?
I can't imagine!
Zine 6 "Creating Heart Treasure Every Day" is ready to download.
Go
here
:
Click on "zine6" or the image of the zine cover
I got an email today from a Positive Psychology e-group regarding a grand rounds presentation on Resilience to Stress. If you are at all interested in resilience or stress, read on.
On Friday, September 23, Dennis Charney, MD, Dean of Research and the Anne and Joel Ehrenkranz Professor of Psychiatry and Neuroscience, Pharmacology, and Biological Chemistry at Mount Sinai School of Medicine in New York City, delivered a grand rounds presentation entitled: "The Psychobiology of Resilience to Extreme Stress: Implications for the Prevention and Treatment of Mood and Anxiety Disorders."
Dr. Charney began by discussing his current research, in collaboration with Dr. Steve Southwick, which focuses on the study of individuals who have been exposed to extreme stress and have shown remarkable resilience. Their goal is to ascertain why one person appears more resilient than another. A major source of the data are Vietnam veterans who did not develop either depression or PTSD after being held as prisoners of war (POW). This group consists of approximately 750 men, primarily pilots, all of whom were held captive during the Vietnam War, held for a period of 6-8 years, tortured, and/or kept in solitary confinement. The research conducted on this population of individuals has included video taped interviews, neuropsychological testing (including tests of emotional intelligence), neuroimaging, and DNA studies.
Dr. Charney identified 10 critical psychological elements and characteristics of resilience, including:
1 Optimism. Those who are extremely optimistic tend to show greater resilience, which has implications for cognitive therapies that enhance a patient's positive view of his or her options, thereby increasing optimism;
2 Altruism. Those who were resilient often found that helping others was one way to handle extreme stress, which can also be used therapeutically as a recovery tool;
3 Having a moral compass or set of beliefs that cannot be shattered;
4 Faith and spirituality. For some POWs, prayer was a daily ritual, although others were not at all involved or interested in religion;
5 Humor;
6 Having a role model. Many people with role models draw strength from this; for treatment, using a role model, role modeling, or helping someone discover a role model can be beneficial;
7 Social supports. Having contact with others who can be trusted, either family or friend, with whom one can share most difficult thoughts was important in recovery;
8 Facing fear (or leaving one's comfort zone);
9 Having a mission or meaning in life; and
10 Training. One can train to become a resilient person or to develop resilience by experience in meeting and overcoming challenges. Dr. Charney believes the importance of training has implications for how we prepare young people for adulthood. He suggested that high school health courses could be adapted to help with this preparation.
Full text is
here.
I also got a newsletter from the
random acts of kindness foundation
today.
I suspect if the above grand rounds presentation was of interest then the following will also be of interest.
It's almost time for Random Acts of Kindness Week. This year it is February 13 - 19. Time to make your plans! For some ideas, here a some recent kindness activities that others have done (for more ideas please see the RAK website):
"I used my airline miles to give magazine subscriptions to the local nursing home." - Tanja, Texas
"I spearheaded a peanut butter and jelly drive. We gathered over 300 pounds for our local food pantry." - Roslyn, California
"Our little RAK club gathered games and made cards for a school in Louisiana to use during their indoor recess time." - Kathleen
"During the summer, I collected blankets and sleeping bags at garage sales and auctions. Then after washing them, I donated them to a local rescue mission for Thanksgiving. They were gone in a day." - Barb, Indiana
 Yvette from South Dakota wrote this story for the newsletter.
A HELPING HAND AND PHONE
"I live in Huron, South Dakota. My son was in a car accident on his way to college in Mitchell, SD (about 50 miles away) He drives this every day. A snow plow pulled out in front of him and he crashed into it. The hospital flew him to Rochester, MN with severe injuries, before I was able to get to the hospital in Mitchell. After leaving the hospital, I went in search of a payphone to try to speak to him before he went into surgery. An impossible task in Mitchell. The payphones seem to have all disappeared. As I was explaining the problem to a lady at a pub, (I had stopped in with the hopes of finding a payphone in there) a woman and her parents (I have never seen these people before) pulled out three cell phones. The woman took the paper with the number out of my shaking hand and dialed the number, then sent me out into the hall so that I could speak to my son. They asked for NO money or anyth! ing. Then, when I had spoken to my boy, they told me he was in good hands; they would pray for me; gave me a hug and made sure that I got back to my car OK. I don't even know who they were or what their names are but they were some of the sweetest people I have ever met. A true random act of kindness."
For greater resilience in life and to enjoy your life more fully, try kindness as much as possible.
"What makes the desert beautiful is that somewhere it hides a well."
Antoine de Saint-Exupery