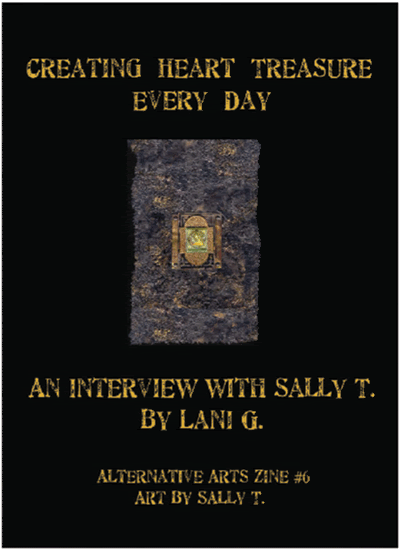 ON ZINE 6
This zine "Creating Heart Treasure Everyday" is nearly ready to down load. This 'zine is all about the work of one alternative artist, Sally Turlington. The reason I thought focusing on one artist for this 'zine would be of interest is that you get a more rounded picture of the artist's life this way. You get more of her story and her words and more of her imagery. With this more rounded and perhaps deeper picture, I hope you will also get more subversive seeds of joy and inspiration. I chose to start with Sally fro this format because there was something in her work and writing that resonated deeply. It seemed that with word and image she created heart treasure for herself and others every day. I found this intriguing. I wanted to know more.
'Too often we underestimate the power of a touch, a smile, a kind word, a listening ear, an honest compliment, or the smallest act of caring, all of which have the potential to turn a life around.'
— Leo Buscaglia
Down loading instructions will follow shortly.