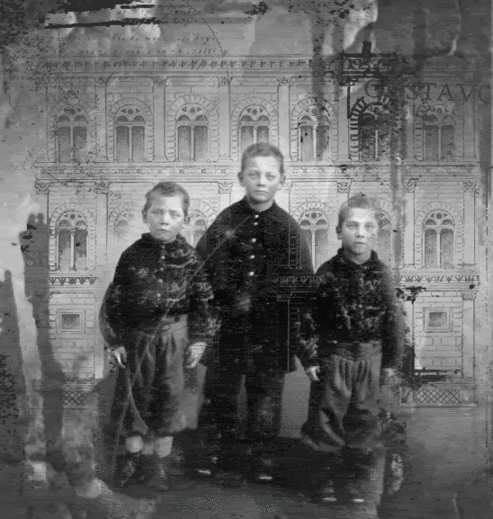 Collage by Lani (I'm trying to learn to do that rollover thingy so that this image will eventually change when you run your mouse over it, but we aren't there yet. All advice accepted)
OK, I got tagged by my good friend, the amazing artist, Sally T.
The idea is you list four things in each of these categories and then pick
four more folks to tag. I've embellished my questions slightly because altering and embellishing are FUN things to do! And fun stuff makes me HAPPY!
4 (of the strangest) jobs I've ever had:
• grill cook in a bar in college (missionary parents, grandparents, & extended family never knew)
• teaching puppet making to grand parents and grand kids (wonderful job)
• Nanny in an orphan's home
• slinging hamburgers for Mickey D's (I'm a slow food vegetarian now, hate to admit to this job)
A few more than 4 of the places I've lived:
• Tainan, Taiwan (the best childhood place a person could wish for, dragons, open air markets and street puppet theater)
• Evanston, Illinois (suburban hell for someone raised in Taiwan)
• Greencastle, Indiana
• Seoul , Korea
• Rutherford, NJ (houses and malls as far as I could see. I thought I'd die)
• NYC (not bad, lots of street stuff, art, activity, food, consumption is an art form here)
• Hamilton, Ontario (not too fun)
• Prospect, Nova Scotia (I'm in love)
4 shows I enjoy:
Nope, got none.
If you forced me to watch TV, though, I'd go for the professional fishing shows, nice and quiet. People puttering around on lakes and speaking softly.
Or maybe that channel that burns a Yule log endlessly during the holiday season.
4 (of the strangest or most wonderful) places I've vacationed (in this amazing wonderful world):
• Once took a road trip to Amelia Island somewhere near Jacksonville, Florida, from Greencastle, Indiana, with a couple girlfriends during college. Met the underbelly of the world, camping in a state park down there. Very strange.
• Brazil (stumbled into an elevator that went up inside a rock to a monastery on top of the rock, beautiful and strange because I didn't speak Portuguese)
• Sri Lanka (one of the most wonderful places in the world)
• Rafting down the San Juan River (amazing trip, I love the South West)
4 websites I visit daily:
•
TruthOut
•
EverydayMatters
•
WishJarJournal
•
Art-E-Zine
4 favorite foods:
• Chinese (anything Taiwanese)
• Thai
• Vietnamese
• Anything with chocolate
4 places I'd rather be right now:
• Nowhere on earth, would I rather be, than right here, on the rough Atlantic coastline of Nova Scotia.
4 questions I'd love to answer:
• What inspires your best work?
• What do you most enjoy thinking about?
• If you were completely wild and free, what would you do with the rest of your life?
• Are you deeply happy?
4 bloggers I'm tagging (feel free to alter and play with the above "questions"):
•
Jen Worden
•
Caryl Worden
•
Debra Schanilec
•
Jenny Ryan