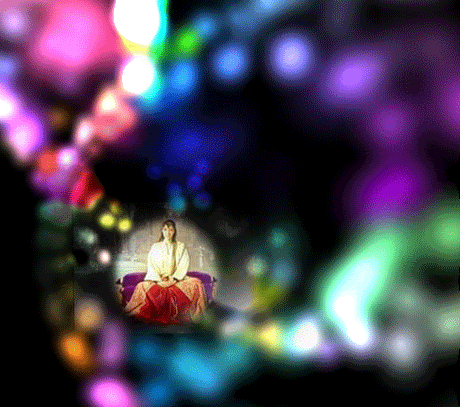 Playing with biofeedback and guided imagery on a video game, who would have thought it would be so much fun? I've been playing with this amazing interactive game for two days now. There's so much to learn. By shifting things in your imagination, you can make all kinds of things happen in this "game" as the biofeedback sensors register changes in heart beat and skin temperature. There are also these wonderful mentors and wise teachers who pop up here and there and talk to you, leading you through this alternative reality. Put on some peach/ginger tea and learn to reduce stress totally without any pain.
"This enchanting game is like having Yoda in your living room! It trains you in mind/body/spirit magic. Become a warrior of the heart, learn to harness the power of your intention, and create a conscious life- all while having fun."
Joan Borysenko, Ph.D., Author, Minding the Body,
Mending the Mind, Inner Peace for Busy People
I don't know about Yoda, but I am enjoying this game a lot. I'd be happy to answer any questions, and for a free demo you can click here:
Enchanted Journey Meets BioFeedback
Check out the Wild Divine NOW!