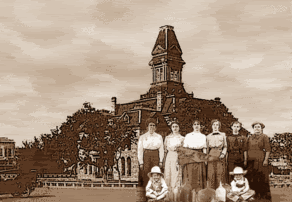 Collage by Lani
I got a message from a happy mom in Texas who with a group of self expressing moms and happy kids are learning how to turn off the T.V. and play together. The moms and kids are making message bottles; filling them with sand and tiny sea shells; artist's thoughts, self made art, and artistic inspirations. They drive all over Fort Worth and drop them off in secret places, waiting to inspire someone else. This mom says her kids would love to find a bottle with a message in it.
Hmmm, maybe I'll have to send a special couple of old message bottles down to Texas.
Yes Stacie, I believe we can change the world one thought at a time.